WHAT WE DO
HIGH CALIBRE FILMS FOR BRANDS AND BUSINESSES
We have many years of experience shooting a range of films, for a wide client base. We use the very latest, state of the art 4K cameras, drones and film-making equipment to capture the best images for your company, products and services.
Whether filming a corporate video in the boardroom or flying a drone for an epic action shot, our approach to each project remains equally enthusiastic.
Formed in 2007, Stuart Morgan Productions is a production company who specialise in creating highly professional film and video content for businesses. We are small team of talented individuals who deliver perfectly executed films to help you engage customers, sell products and communicate with your clients.
With a background in the printing trade (where he worked for 20 years), Stuart set up his own video production company in 2007, when he saw the way in which the internet was transforming the way that we consumed media. Stuart made the switch from print to digital media, and has never looked back.
Stuart's passion for video and photography stretches back many years. In 2000 he filmed his first commercial film (a specialist angling film) and, as a self-confessed gear geek, he loves the technical challenges of the job.
Stuart has a reputation as one of the leading UK cameramen in the world of angling filming, bringing with him, over 35 years of experience to the table.
Equally at home filming as he is diving with sharks in the oceans, Stuart has filmed in such countries as the Maldives, India, Asia, Mozambique, the Caribbean and throughout Europe.
When not filming, his love of the great outdoors extends to walking his two dogs with his wife Jo, trying to keep fit. Oh, and of course, fishing!
If you have a film production project that you'd like to discuss, please get in touch.
PRE-PRODUCTION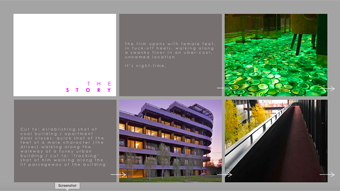 From the very start of your project, Stuart Morgan Productions will help you. Our pre-production services revolve around your needs as a client and include, creating the initial concept, story boarding, location scouting and budget planning. Through careful planning we will help deliver your message to your target audience, whilst avoiding any problems before they happen.
PRODUCTION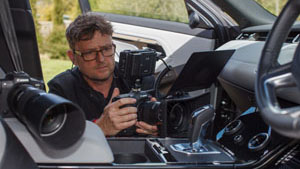 Our team of industry freelance professionals consists of: writers, directors, camera operators, drone operators, sound-men and voice over artists, who regularly work together to ensure every project goes to plan and meets the client's brief. We are equipped with the very latest in filmmaking gear to achieve this.
POST PRODUCTION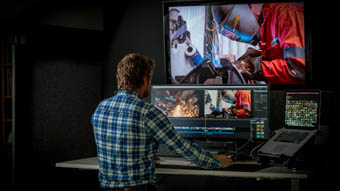 Our creative process continues after the shooting is completed. Our editors will work with you to fine tune the camera footage into exactly what you had envisioned. Our post production services include editing, audio production, motion graphics, and color grading.
using our skills to tell your story

© 2023 STUART MORGAN PRODUCTIONS